VersoRewards VIP NFTs
VersoRewards VIP NFTs are an exclusive series of NFTs that are artistically beautiful, scarce and grant valuable utility both on and off the VersoView platform.
The first VIP NFT available to the VersoView community is the VersoView VersoRewards V1 Staking VIP 'Early Adopter' NFT. This limited edition NFT will be earned by any wallet address that completes the full maturity period in our phase one and phase two staking pools.
VersoRewards Staking V1 has included references to rewards for these dedicated early adopters since the beginning as referenced in our first announcements about the VIP rounds including Bronze, Silver and Gold pools that launched earlier this year. Potential rewards included whitelisting for access to the platform at launch, and 'additional perks' as yet undefined.
We are pleased to announce additional details around these perks, and how you can participate in this limited time opportunity!
Any wallet address that completes the full duration of the first four staking pools will be rewarded with an exclusive NFT with customized utility that recognizes the first wave of early adopters. Bronze, Silver, Community and Gold pool participants will receive a corresponding NFT at the launch of the NFT program to the ETH wallet address that completed the staking period.
In addition we are offering a SECOND CHANCE to join the elite ranks of VersoRewards VIPs by extending the program into the second wave of staking pools that will open at the conclusion of the first four pools respectively. This will be the LAST CHANCE EVER to earn these NFTs and no additional ones will ever be minted with the same utility and functionality.
So what does it mean to hold a VersoRewards VIP NFT?
Early access to all VersoRewards Staking Pools — NFT wallets will be whitelisted for early access to all future staking pools in the VersoView ecosystem so that they can bypass the First Come, First Serve limitations of the staking programs.
Whitelisted early access to the VersoView Platform — NFT wallets will be whitelisted for early access to the VersoView Platform at launch and will enjoy access to exclusive perks on the platform only available to VIPs.
Exclusive VersoView Merchandise — NFT wallets will be eligible to claim real world merchandise (Hats, T Shirts, Hoodies etc) when it becomes available.*
*Restrictions apply. Address and wallet registration required. Some jurisdictions may be ineligible.
And more to come! VersoRewards VIPs are the earliest supporters of the VersoView ecosystem, and will receive additional benefits as the ecosystem evolves!
"The 99" staking pool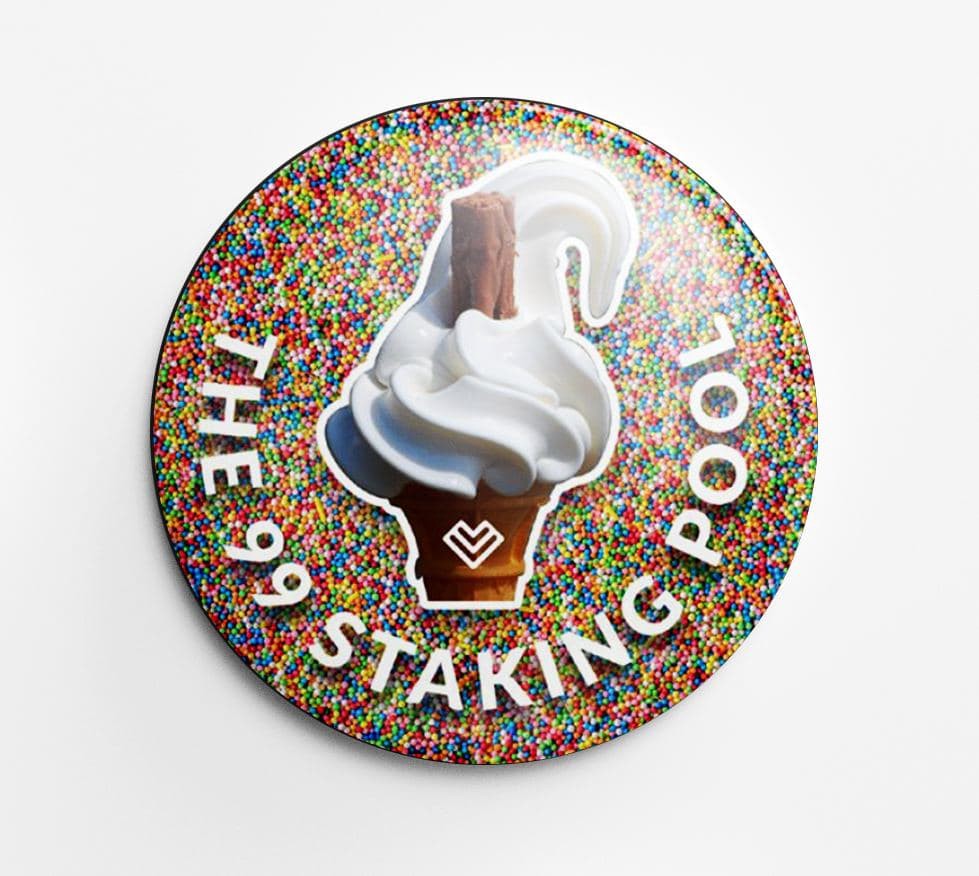 In honor of the one extra VVT we lost along the way, we are pleased to announce "The 99" staking pool!
"The 99" Staking Pool
Open date: April 26, 2021
APY at full maturity: 35%
Full maturity: 99 days
Early withdrawal: 30 days
APY Early withdrawal rewards: 10%
Staking open for: 7 days
Pool size: 5,000,000