VersoView is pleased to announce the alpha release of their patent-pending Publishing, Engagement and Rewards platform. The alpha application features the debut of 5-Star Airline, Garuda Indonesia's award-winning inflight magazine eColours, and is expected to be used by more than two million passengers worldwide.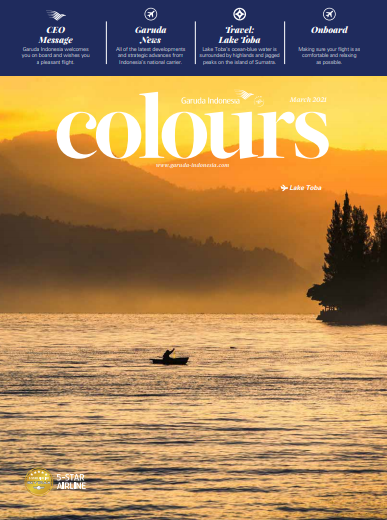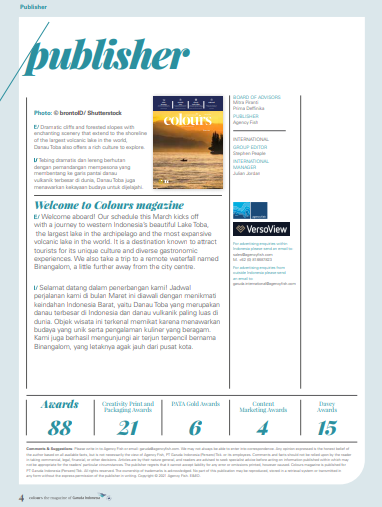 VersoView is the product of decades of experience in commercial print publishing, and more than two years of application development. The release of the VersoView alpha platform represents a major evolution in how brands, businesses, educational institutions and publishers communicate their stories and engage their audiences through meaningful rewards.
As a feature-limited alpha release, Garuda Indonesia passengers will have access to eColours via the VersoView app on Android in the Google Playstore, as well as inflight via Garuda Indonesia's entertainment offerings. OpenView, available in the alpha release, delivers a revolutionary new reader experience.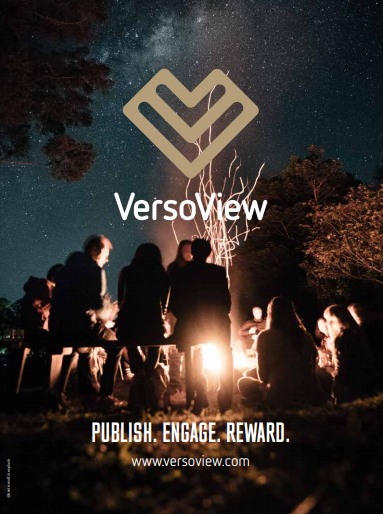 VersoView is joined in this unprecedented milestone by several blockchain partners:
Garuda Indonesia's eColours inflight magazine will undergo validation in the UREEQA closed-beta launch later this month. UREEQA will mint a unique NFT and issue it to VersoView on behalf of Garuda Indonesia, which represents the validated authenticity and ownership of Garuda Indonesia's intellectual property on the blockchain.
In partnership with WordProof, eColours will be time-stamped on the blockchain to establish point-of-creation ownership of each OpenView feature, and to establish content trust as readers will know what was published when and by whom, and clearly understand the edit history of any page they view. eColours time-stamped content will be output through Schema.org for search engine optimization and trusted web integration.
Morpheus.Network, the blockchain powered global supply chain SaaS middleware platform, has placed an eye-catching advertisement in the feature edition of eColours as they seek to expand their client base and engage new markets for their industry leading blockchain solutions.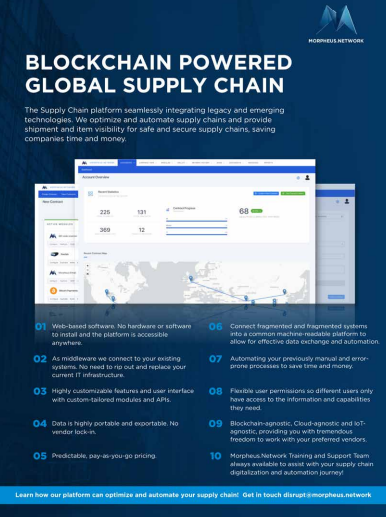 Ferrum Network is delivering financial solutions for a decentralized world, with user-friendly products for swapping, staking and transferring cryptocurrencies. As Ferrum continues to climb the Iron Mountain, their advertisement in Garuda Indonesia's eColours magazine delivers on their mission to expand the global adoption of blockchain to new markets and deliver added utility and value for Ferrum investors.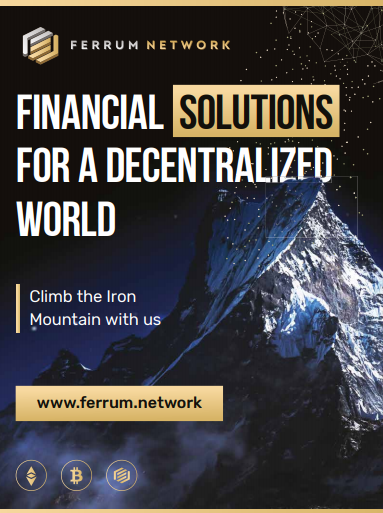 About Garuda Indonesia:
Presenting a new level of service excellence in air travel, Garuda Indonesia, the national flag carrier of Indonesia, seamlessly connects more than 90 destinations worldwide to not only one of the largest economies in Southeast Asia, but also an array of exotic destinations in the beautiful archipelago of Indonesia all at once.
With more than 600 daily flights, Garuda Indonesia proudly serves its passengers with the award-winning "Garuda Indonesia Experience" service, which highlights the warm Indonesian Hospitality and rich diverse culture.
Garuda Indonesia group currently operates 202 aircraft with an average age of less than five years. This amount is accommodated by Garuda Indonesia as a main brand with a total of 144 aircraft, and Citilink as a Low Cost Carrier Airline which operates 58 fleet aircraft.
The airline continuously strives through its ongoing transformation program to provide better and even more convenient services. The achievement of Garuda Indonesia's transformation program can be seen from global recognition a Skytrax's 5-star airline rating since 2014, ranked as Top 10 World's Best airline in the world, as well as winning the prestigious "The World's Best Cabin Crew" award for five consecutive years from 2014.
To complement the Skytrax Awards, Garuda Indonesia also awarded the "5-Stars Airline" recognition from the Airline Passenger Experience Association (APEX), a non-profit association for enhanced passenger flight experience based in New York, USA.
https://www.garuda-indonesia.com/